William "Russ" Carpenter, DO
(573) 632-5560
Dr. Russ Carpenter is a psychiatrist at the Center for Mental Wellness at Capital Region Medical Center in Jefferson City, MO. He is originally from St. Louis, where he completed his undergraduate degree at St. Louis University before attending medical school at Lake Erie College of Osteopathic Medicine in Erie, PA. He then completed his psychiatry residency at the University of Missouri in Columbia, MO. Outside of general practice, Dr. Carpenter also takes a special interest in addiction psychiatry and is the Medical Director of an opioid use disorder treatment center at BHG in Kansas City, MO. He also serves as the Medical Director for the Physician and Health Professional Wellness Program sponsored by MAOPS.
Russ enjoys spending time with family, gardening, cooking, remodeling, traveling, outdoor activities and exercise, reading, and music/podcasts.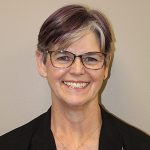 Victoria Damba, DO
(573) 747-1510
Victoria Damba, DO, is an Independent Family Medicine Physician. She initially began her career in medicine as a nurse working in a hospital setting and outpatient physician clinic for several years before attending medical school. She graduated from Truman State University with a BS in Biology and in 1997 graduated from ATSU-KCOM. She completed her Internship at Des Peres Hospital and her Family Medicine Residency in Farmington, MO where she still lives and practices. Dr. Damba has served on most of the MAOPS committees and is a Past President of the organization.
Victoria is married to a physician and has three children scattered all over the United States and takes every opportunity to go visit them. She loves to travel and explore new places. She exercises every day, even if it is only a two-mile walk. She enjoys a variety of exercise routines including yoga, running and bicycling.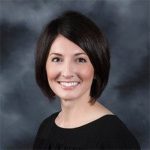 Katie Davenport-Kabonic, DO, FAAFP, RYT-200
(417) 827-1972
Dr. Katie Davenport-Kabonic is a graduate of the Kirksville College of Osteopathic Medicine where she graduated with honors, and in 2012 was selected as a MAOPS Wetzel Scholar. She currently serves Cox Health Family Medicine with Obstetrics as a Faculty Physician and the SWMO AHEC – Springfield Director of Student Medical Education in Springfield, MO. Dr. Davenport-Kabonic is also an active member of the MAOPS Education and Convention Committee, the KCOM Curriculum Committee, and the Lead Physician for the Walk With A Doc program.
As time permits, Katie enjoys yoga, hiking, photography, art, movies, and books of fantasy. She also appreciates the practice of mindfulness and the study of psychology.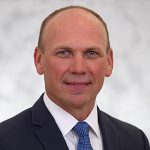 Jeffrey Davis, DO
(660) 465-2828
Dr. Jeff Davis practices in Memphis, MO where he is the Chief Medical Officer and staff family medicine physician for Scotland County Hospital. In addition, he keeps busy as Medical Examiner for Scotland County and as a staff physician for Scotland County Care Center and Residential Care Facility, and Memphis Medical Services, a federally qualified hospital-based rural health clinic. Throughout his career, he has been providing well-woman, obstetrics and adolescent care, and continues to deliver babies. Dr. Davis serves the profession passionately. He is a past president of MAOPS and has served on every committee in the organization. He continues to serve as Education Co-Chair, and a member of the Leadership Development Committee, Finance & Audit Committee, and Legislative Committee. He is an AOA Delegate for Missouri and continues to stay active in the Northeast District. Dr. Davis is a graduate of ATSU-Kirksville College of Osteopathic Medicine. He completed his residency at Southern Illinois University Quincy Family Practice in Quincy, IL.  Dr. Davis is board certified in Family Medicine.
In his free time, Jeff is an avid biker, fitness enthusiast, enjoys traveling and spending time with family.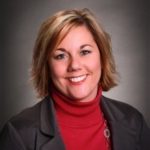 Heather Johns, LCSW
(573) 632-5600
Heather Johns is the Director of the Center for Mental Wellness at Capital Region Medical Center. She graduated from Missouri Western State University with a bachelor's degree in Social Work before completing her master's in Social Work at the University of Missouri-Columbia. Heather obtained her clinical license while practicing in an outpatient setting where she worked with all ages around mental health diagnosis and family life stressors. Heather is the clinical administrator for the MAOPS Physician and Health Professional Wellness Program serving physicians and health professionals throughout the State of Missouri. She is a Master Certified Physician Development Coach and received the certification through a 9 month training program through the Physician Coaching Institute.
Heather enjoys traveling, spending time with friends and family, yoga, walking her bassett hound and attending sporting events.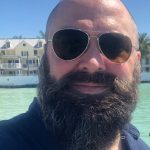 David Tannehill, DO, FACP
(314) 402-8244
Dr. Tannehill serves on the MAOPS Board of Trustees and the Board of Healing Arts. He is an Adjunct Assistant Professor of Medicine at Saint Louis University in his role as a faculty Intensivist and Associate Program Director for Mercy Hospital St. Louis and St. Louis University's Critical Care Medicine Fellowship Program. During his time at Mercy Clinic and Mercy Virtual in St. Louis, MO, he has won multiple awards for teaching excellence and has held an integral role in developing Mercy's sepsis program. A 1998 graduate of Washington University in St. Louis & a 2005 graduate of the Kirksville College of Osteopathic Medicine, Dr. Tannehill is board certified by the American Board of Internal Medicine in Internal Medicine and Critical Care Medicine and is certified by the United Council of Neurologic Subspecialties in Neurocritical Care Medicine.
In his spare time, David enjoys fishing, skiing and spending time with his family.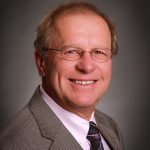 James "Jim" L. Wieberg, MEd, LPC
(573) 690-7691
Jim Wieberg is semi-retired from the Center for Mental Wellness at Capital Region Medical Center in Jefferson City, MO, which he founded and served for 35 years. He carried a patient load, managed the Center and was a founding member of the MAOPS Physician Health Program, which he continues to be invested in today. He served on the executive board of the Federation of Physician Health Programs for four years.

Jim and his wife Diane have 7 children between them who are literally scattered worldwide. This affords them many opportunities to travel and they adore helping care for their 9 grandchildren. They also love to garden and pretend that their 10 acres in the city is a large farm. They exercise frequently, and can't get enough of the Cardinals, Chiefs, and Tigers.