One of the great things about MAOPS is that long ago the MAOPS Board developed designated funds to which you can donate to continue supporting the profession! Remember when you were in medical school or residency, and MAOPS paid your registration fee to the MAOPS annual convention so that you could get to know practicing physicians and see what organized medicine was all about? Do you remember that all the food and fun was paid for so that there was no worry for you or your family? Many of you will likely recall that the physicians you met way back then positively affected your life! We know that some helped you find the right specialty. Some helped you find the right residency program. Some may have even helped you find the right practice when you completed your residency! MAOPS members who came before you made that possible – they made personal donations so that students and residents could attend the convention at no cost and be able to meet those osteopathic physicians who changed your life! MAOPS members supported you long before you even knew what MAOPS was, what we do, or what the value of organized medicine is. Isn't it time to pay that forward? You can do just that – and it is SIMPLE with the new MAOPS website.
Simply log in to your profile (if you need login tips, click here). Then navigate to the hamburger menu in the top left corner under the logo to find Donations.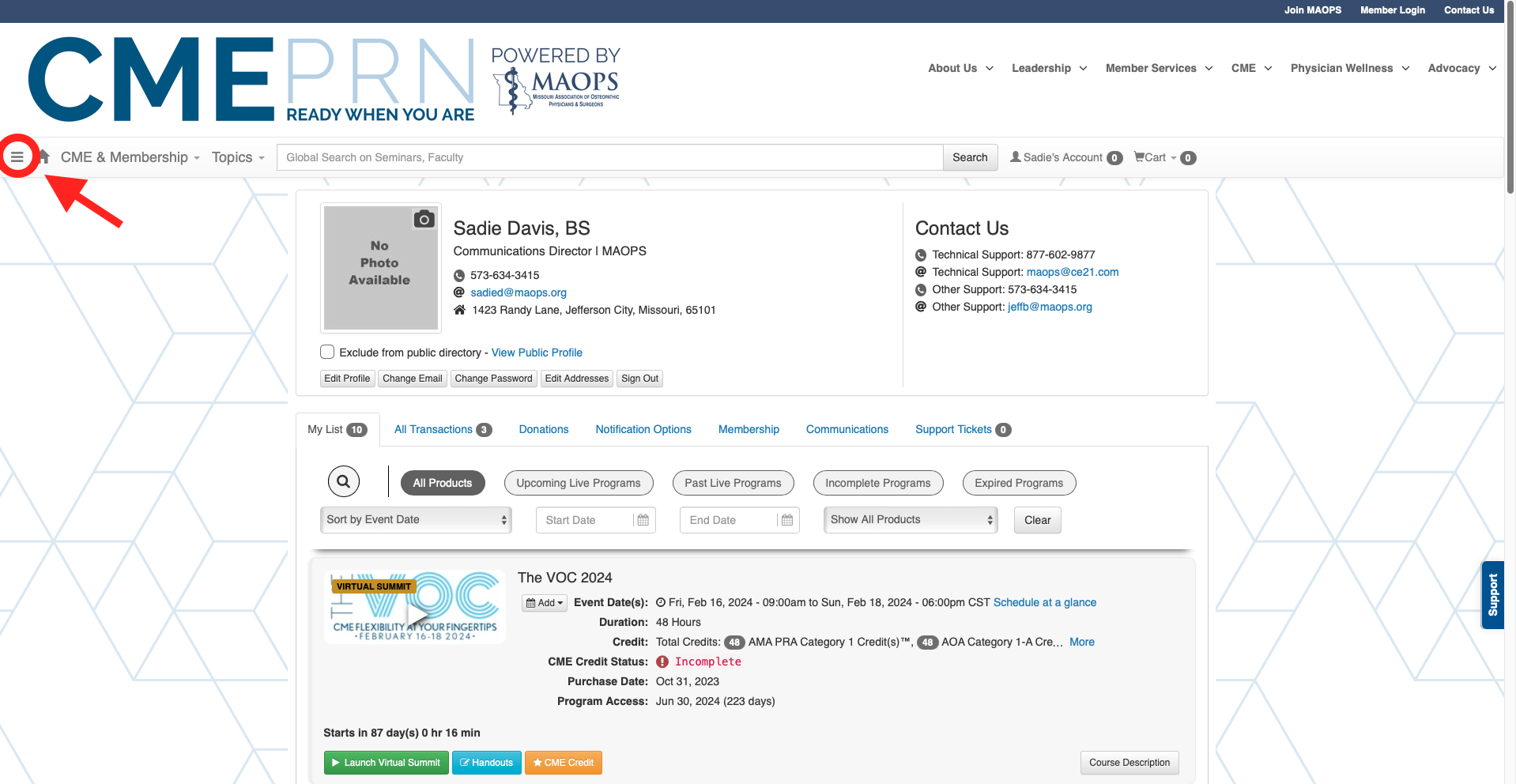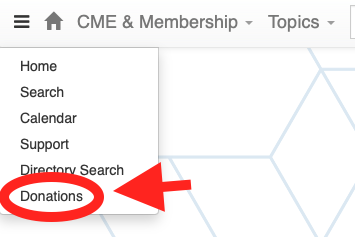 This next part is where the NEW comes in – more CHOICES! First, you can choose a fund from a list. Next, you can choose the amount of your donation, whether this is a single donation or whether you want to split that donation up into monthly or quarterly payments, and, with a click of the mouse, you can choose to make the donation recur next year. Boom! By choosing the "Yes, I would like this donation to recur on an annual basis," you don't have to touch this again. If you choose a single annual donation, then next year, at this same time, the donation will be made without you having to lift a finger!
But wait – we're not finished! Once you "proceed to checkout," you can choose again – this time, you choose how to pay – either with a credit card or by ACH/eCheck. If you had already made a purchase in the system, you could simply choose whatever method you used in the past, or you could input a new payment method. So – you have CHOICES – and making those choices is SIMPLE!
To find the last website updates, visit the Member News section on the website at MAOPS.org/Category/Member-News.
If you still need help logging into your account, email sadied@maops.org or call the Central Office at 573-634-3415.